September 29, 2017
Funny Canadian reads
I was thinking about Canadian humor and kids materials the other day when I came across this fantastic clip. Of course, thinking about Canadian books isn't unusual for me -- I lead the NoveList Canadian team, ensuring Canadian materials are well represented in NoveList. I grew up in Montreal and have always loved books, so this might be my perfect job.
Growing up in Canada, I read many wonderful books that might be new to you. While they appeal to my family's specific sense of humor, I bet you'll find them funny too. The wackiness of Robert Munsch sticks out in particular. I still remember the antics in Thomas' Snowsuit fondly -- the image of the teacher and principal all tangled in the wrong clothing thrilled me as a kid. My mom identified with the parents in Mortimer, though I was always an angel at bedtime. While I never got to see Munsch live, watching him read his stories on television are fond memories from my childhood.
I continue to turn to Canadian children's books. When gifting books to our friends with new children, my husband and I often reach for This is Not My Hat by Jon Klassen. We cracked up in the bookstore the first time we read it. We're always proud to introduce our American friends to these titles and revel in their shared delight. Melanie Watt's Scaredy Squirrel is another great choice for children (and their parents).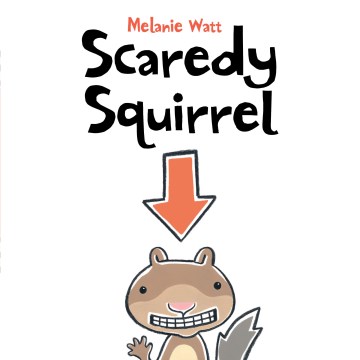 Of course there's more where that came from -- many Canadian authors are great at tickling your funny bone, and featuring them in storytime is sure to be a big hit. We have tools to help you find books like these in NoveList. To find Canadian authors, check out our search strategy on Finding Books for Your Canadian Readers. Combine a search for Canadian authors with an appeal term search for the type of humor you're looking for. Download our Secret Language of Books: A Guide to Appeal or watch our appeal tutorial to learn more about how to do this. We also have a genre for humorous stories if you want to search more broadly. You can learn more about NoveList genres and how to search with them in our book NoveList Genres: A Guide to Genres and Book Discovery and by watching our tutorial. If you like this kind of targeted searched (called field code searching in NoveList) check out our field code searching tutorial and take a peek at our cheat sheets.
Hopefully your library will soon be ringing with the sound of children's and parent's laughter as you expose them to some great Canadian authors!
---
Kate Fletcher is a Metadata Librarian at NoveList, and leads the Canadian team.
---